REAL ESTATE FOR SALE
209 LARCH CIRCLE, ABBOTSFORD, WISCONSIN
LIST PRICE: $177,500.00
SOLD!
Shown By Appointment Only - Contact Auction Company
---
DIRECTIONS:
4 Blocks west of Highway 13 on Pine to W3rd Avenue, 1 block south to Larch Court, 2nd place east. Located in a Cul-De-Sac.
DESCRIPTION:
This is a lovely west side home built in 2000. Recent updates include a new furnace and central air system. The home includes a large finished lower level family room with a very nice wet bar with 8 stools. List price includes all major appliances and other items. You will like the open concept on both levels.
MUNICIPALITY:
City Of Abbotsford
SCHOOL DISTRICT:
Abbotsford
COUNTY:
Clark
ZONING:
Residential
Clark County Parcel ID #:
201.0626.000
2019 TAXES:
3,904.48
PROPERTY SIZE:
.29 Acres
LOT SIZE:
75' X 125' (+-)
WATER SUPPLY:
Municipal
SEWER:
Municipal
ENERGY SOURCE:
NG and Electricity
Water Softener:
Yes
STYLE:
Single Family Ranch, open concept, attached 22' X 20' garage
TOTAL SQUARE FOOTAGE:
2,417
ESTIMATED AGE:
20 years
FOUNDATION:
Full Basement
Wood constructed
Partially Finished
EXTERIOR:
Vinyl Siding
Shingle Roof
Deck
BEDROOMS:
3
Size #1: 10' X 17'
Size #2: 10' X 12'
Size #3: 13' X 17'
LIVING ROOM SIZE:
17' X 18'
DINETTE SIZE:
10' X 17'
KITCHEN SIZE:
11' X17'
FAMILY ROOM SIZE:
15' X 19'
BAR ROOM SIZE:
17' X 23'
BATHROOMS:
2-1/2
MASTER BATH SIZE:
9' X 15'
LAUNDRY/1-1/2 BATH:
Main level, Size 7' X 7'
INCLUDED:
All major Appliances, Water Softener, Bar Refrigerator, 8 Bar Stools, 3 Kitchen Counter Chairs, Window Treatments, Wicker Couch and 2 Chairs, TV in bar
MLS#:
22000370
AGENT:
Jim Schiferl 715-613-4005

All information has been provided by Seller of other parties and has not been verified by the broker unless specifically stated.
---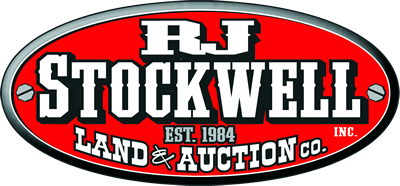 Contact:
RJ Stockwell Inc. Land & Auction Co.
Dorchester, WI
Office: 715-654-5162
rjstockwell.com
Brokers:
Randy Stockwell
Deanna Stockwell
---
Property information has been provided by the Seller or other third parties.
Information is deemed reliable but not warranted or guaranteed to be accurate by the Seller, Broker or Auction Company.