REAL ESTATE FOR SALE
233482 CORINTH ROAD, ATHENS, WISCONSIN
LIST PRICE: $630,000.00
SOLD!
AGENT: Jim Schiferl 715-613-4005
Shown By Appointment Only - Contact Auction Company
---
DESCRIPTION:
OPERATING DAIRY FARM. WITHEE LOAM SOIL. LAND IS CONTIGUOUS. FRONTAGE ON BLACK TOP ROAD. 12 ACRE HARD MAPLE WOOD LOT IDEAL FOR TAPPING. SPRING FED POND. IDEAL HUNTING GROVES.
PROPERTY LOCATION:
SECTION 21 & 22-T29N-R3E
TOWN OF:
JOHNSON
COUNTY:
MARATHON
SCHOOL DISTRICT:
ATHENS
ZONING:
AG
DIRECTIONS TO PROPERTY:
EAST OF ABBOTSFORD, WISCONSIN 8 MILES TO CORINTH ROAD AND NORTH 3 MILES ON CORINTH ROAD
PROPERTY SIZE (ACRES):
193.78
TILLABLE: 103.29
WOODED/PASTURE: 90
WATER SUPPLY/SEPTIC:
PRIVATE WELL. SEPTIC WITH DRAIN OUT.
HOUSE:
2-STORY. 5 BEDROOM. 1 BATH. FULL BASEMENT. ATTACHED 1 CAR GARAGE. NEWER METAL ROOF. VINYL SIDING. COMBINATION WOOD/OIL FA HEAT. ELECTRIC WATER HEATER. 110 AMP ELECTRICAL ENTRANCE. REFRIGERATOR AND STOVE INCLUDED.
BARN:
32'X110' GRADE A DAIRY BARN. 51 STALLS WITH MATS. NEWER METAL ROOF. GRAVITY FLOW MANURE SYSTEM. TUNNEL VENTILATION. GRADE A MILK HOUSE WITH 4 UNIT BOUMATIC PIPELINE. MUELLLER 500 GALLON BULK TANK
SILO:
(2) ROCHESTER 18'X60' STAVE WITH UNLOADERS.
HEIFER SHED:
30'X40' 3-SIDED POLE TYPE WITH HEAD LOCKS.
MACHINE SHED:
44'X88' POLE TYPE WITH 24'X25' HEATED SHOP. 200 AMP ELECTRICAL ENTRANCE.
FEED BIN:
8 TON.
CALF HUTCHES:
25 COUNT. INCLUDED.
STORED FEED ON HAND:
INCLUDED.
FUEL STORAGE:
(2) 300 GALLON BARRELS WITH PUMPS INCLUDED.
NET REAL ESTATE TAXES FOR YEAR 2020:
$3,114.57

Information provided here is from Seller or other third parties.
Information contained herein must be verified by user/buyer.
---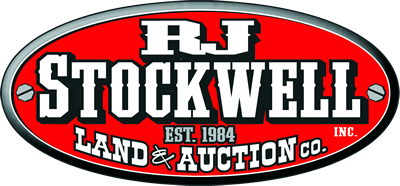 Contact:
RJ Stockwell Inc. Land & Auction Co.
Dorchester, WI
Office: 715-654-5162
rjstockwell.com
Brokers:
Randy Stockwell
Beaner Stockwell
Jim Schiferl
---